Like many, when mirrorless cameras started to appear on the market, I was sceptical, perhaps even cynical. As a travel stock photographer with more than 30 years of SLR and DSLR experience, I view these little upstarts as nothing more than a marketing gimmick from the camera companies. The first mirrorless to actually catch my eye was the Fuji X100, I admired its retro look, and started to take note of the reviews. When the Fuji X100s was released there was some reviews from a number of pretty heavyweight professional photographers, all of whom sang it's praises. In August 2013 I broke down and bought the X100s. To say it changed the way I took photographs would be an understatement and within a year I had replaced my entire DSLR kit with two Fuji X cameras, the X100s and an X-Pro1 with 14mm and 60mm lenses. In August 2014 I undertook my first real test of these cameras in a stock travel photo shoot to London and Ghent and Bruges in Belgium.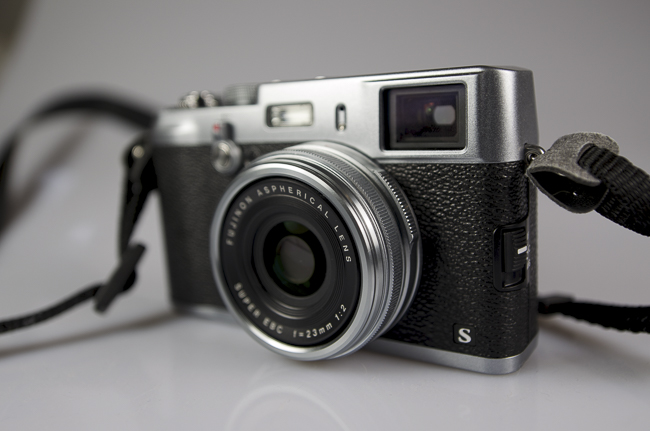 Working with the X-Series
To replace my DSLR system, I need cameras that not only matched the image quality but whose ergonomics were equal if not better than my previous cameras. Both Fuji cameras ticked these boxes. The image quality from the 16MP X-Trans sensor is sublime, the lack of bayer filter can lead to moire in other cameras but Fuji have designed their sensor so that the individual color pixels are in an irregular pattern. This dramatically reduces the possibility of moire and gives an image resolution on a par with 24MP cameras.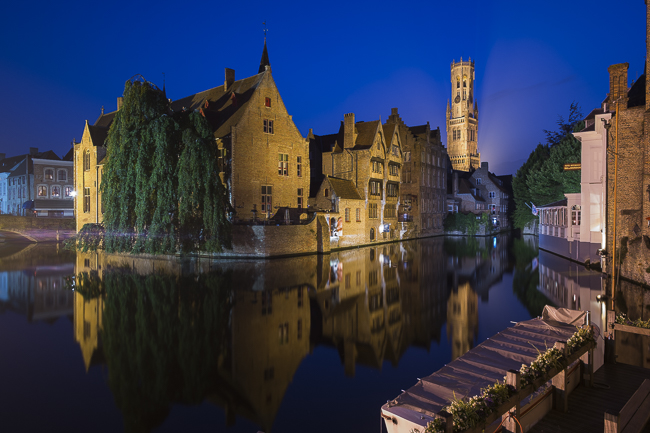 Ergonomically the cameras have been designed from a retro standpoint. Whilst some companies make their cameras appear retro, Fuji have made the X series handle like old film cameras. In the field, for a photographer brought up on film, this makes shooting very natural and instinctive. There is a welcome return to a proper aperture ring on the lenses whilst on top is a beautifully crafted knurled dial for shutter speed. Right next to these is the all important exposure compensation dial. 
I found the combination and positioning of these three dials perfect when shooting. The ability to seamlessly change aperture or compensate exposure without lowering the camera allowed me to keep shooting and make creative exposure decisions on the fly.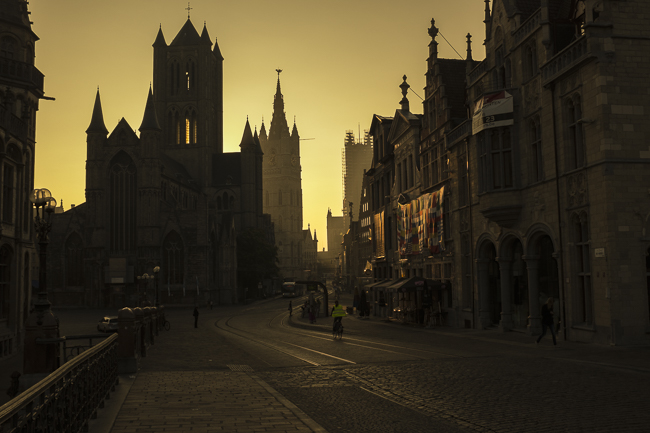 One of the many reasons for moving to the Fuji system was for travel stock photography. I found that the weight of a pro DLSR and pro lenses was hampering my desire to keep wandering and shooting. A couple of hours with that kit and it would be time for a long rest. With the Fuji system, I found myself not only physically able to shoot for much longer periods but also really wanting to. 
Small and Light
The lightness and size of the system was a revelation that had unexpected bonuses. Not only was I able to shoot for longer, but also because the cameras do not look like professional DSLRs, there was less unwanted attention, in particular from over zealous security guards stepping outside their remit. To compliment the new system I investing in a Lowepro Event Messenger 250, a camera bag designed for mirrorless systems. This bag is so slim and discrete it easily passes as a "man bag" or laptop case, again deflecting attention from would be camera thieves. Despite that, it held both cameras, two lenses and a square filter system and when travelling between cities, a 13" Macbook Pro and an iPad.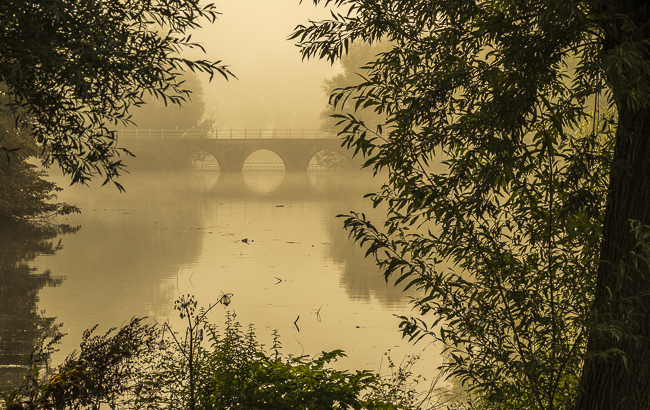 The Viewfinder
One area that had concerned me before getting into the Fuji system was the viewfinders. Both cameras have an excellent optical/electronic hybrid viewfinder however on the X-Pro1, both the 14mm and the 60mm do not work well in optical mode. For the 14mm the optical viewfinder is not wide enough to give full coverage of the lens, with the 60mm the rangefinder guides are just too small in the frame to compose images well. For this reason I found myself using the electronic viewfinder 95% of the time. This, actually was not a major problem. In good light the finder was fast, clear and responsive. In low light it tended to lag quite a bit. However, all my low light photography during these shoots was locked off on a tripod, so the lag was irrelevant. 
When using a tripod, there is another little noted advantage to the Fuji cameras, the lack of mirror slap. The mechanics involved in moving a mirror at high speed in DSLR cameras gives a pronounced jolt when the shutter is pressed. On a tripod, if not very well locked off,  this can manifest itself as image shake, not highly pronounced but enough to reduce overall sharpness. This does not occur with the Fuji cameras, meaning that all my low light shots came out pin sharp.
Another area of concern before the shoot was auto focus speed, particularly for the 60mm macro. However this was a real non issue, I used the 60mm on a number of moving objects such as London buses and cabs and the focus was fast and accurate.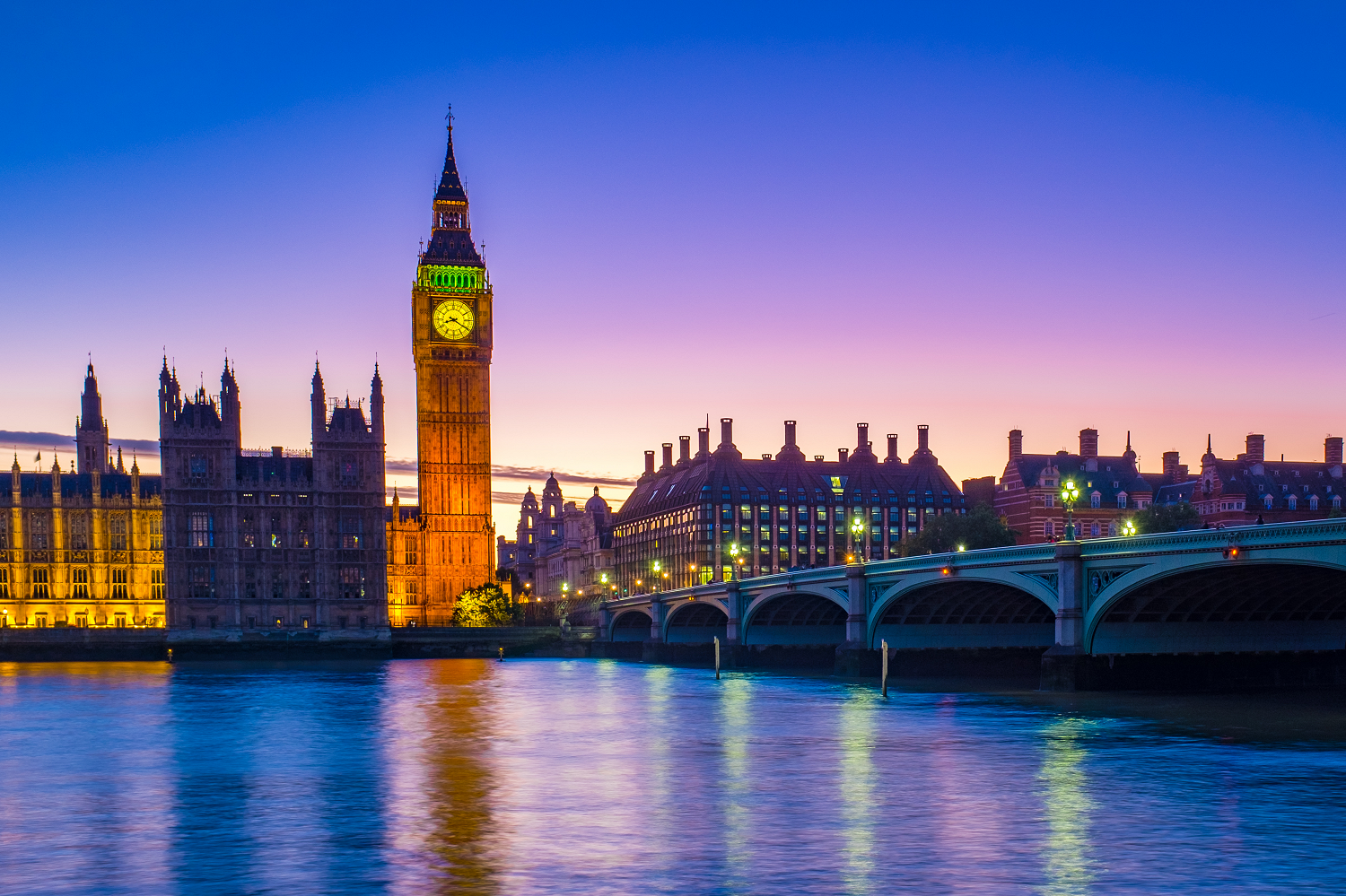 In conclusion
I can safely say I am very happy with the performance of the two cameras for travel stock photography. Over the three weeks I shot with them, I took nearly 4000 images, the number that were unsharp I could count on the fingers of one hand. I took images that I may well not have considered with a DSLR system and the image quality both from RAWs and Jpegs was sublime. One thing that was required were spare batteries, the battery life especially when using the electronic viewfinder is quite low, so I carried two spares for each camera. Beyond that the shoots were a complete success, and some of the images from London have already sold, with in days of going online. 
For this photographer at least, mirrorless and in particular Fuji is the future.